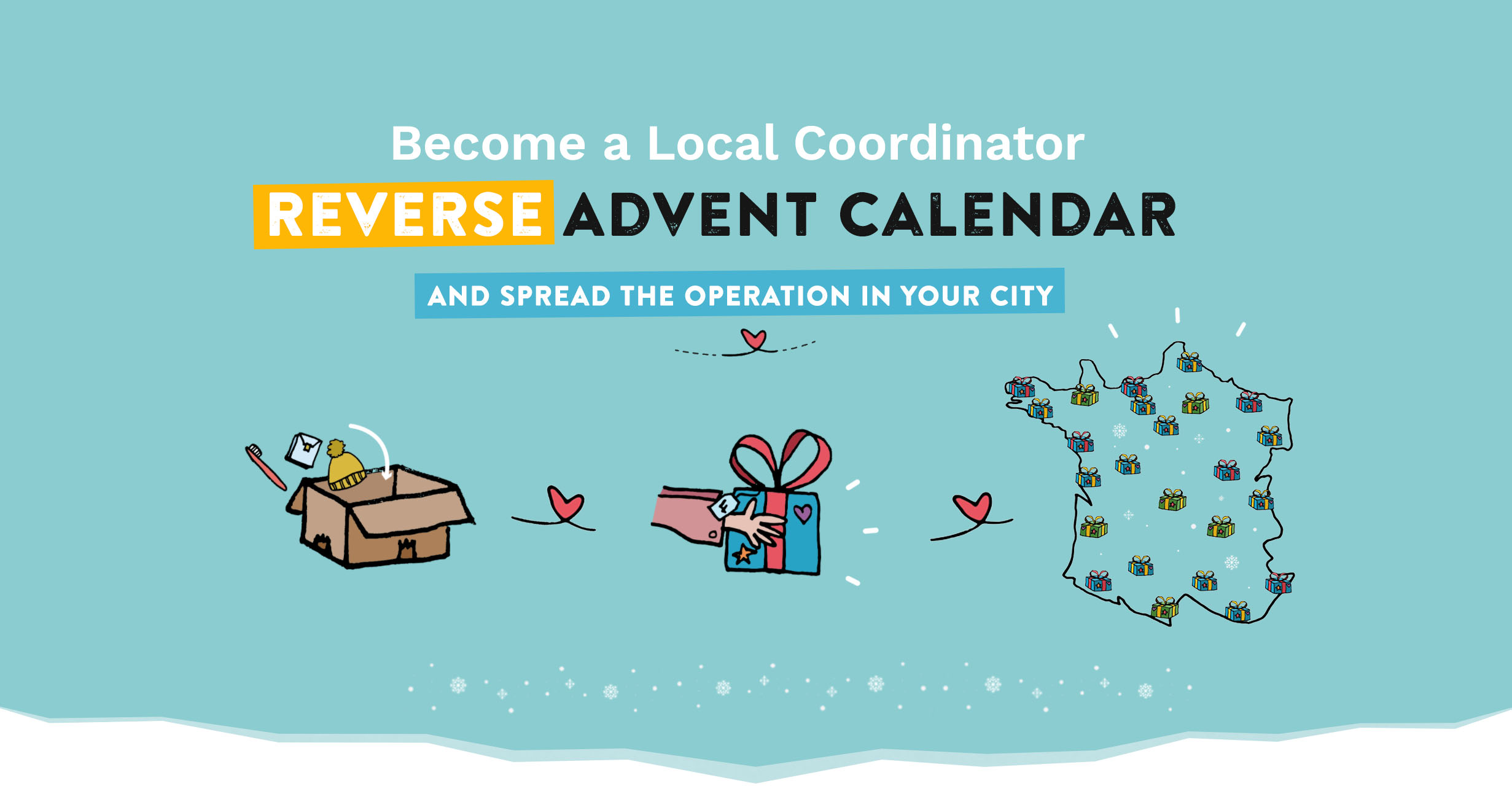 You want to participate?
What about launching the operation in your town!
There's no collection point near you and you want to engage in this operation? Become one of our Local Coordinators! Local Coordinators are people (or a group of people) who take care of collecting and distributing the Christmas gifts locally in their neighborhood, town or region. 
Will for Change will support you in this journey by providing you communication materials, worldwide visibility and on-hand support to help you create the magic in your city/neighborhood.

Steps to become a Local Coordinator

Become a

Local Coordinator!
The role of a Local Coordinator is to manage the collection and distribution of christmas gifts in your city/neighborhood, or directly, or with local associations. We are just 2 of us to coordinate this operation worldwide, so unfortunately we cannot engage in all local initiatives. We provide the global coordination, the communication materials, worldwide visibility and support the collection points in their role.
If you're ready to share the love in these times of Christmas, please fill out this form so we get to know you better and add your collection points on the worldwide map.
Register as Local Coordinator!
By registering, you join the Will for Change community and access to a personal space where you can add/manage your collection points. You'll also access to Local Coordinator news!
Thank you so much! If you have a question, you can write us at calendrier@willforchange.fr. On the next page you'll be able to add your collection points as well as your non-profit organizations for distribution. Together let's light up hearts 🌞
Join the community!
Create your account to join the Will for Change community and continue to shine your light! You can also join our Facebook group to see everything the community shares or follow our instagram page to join the movement.