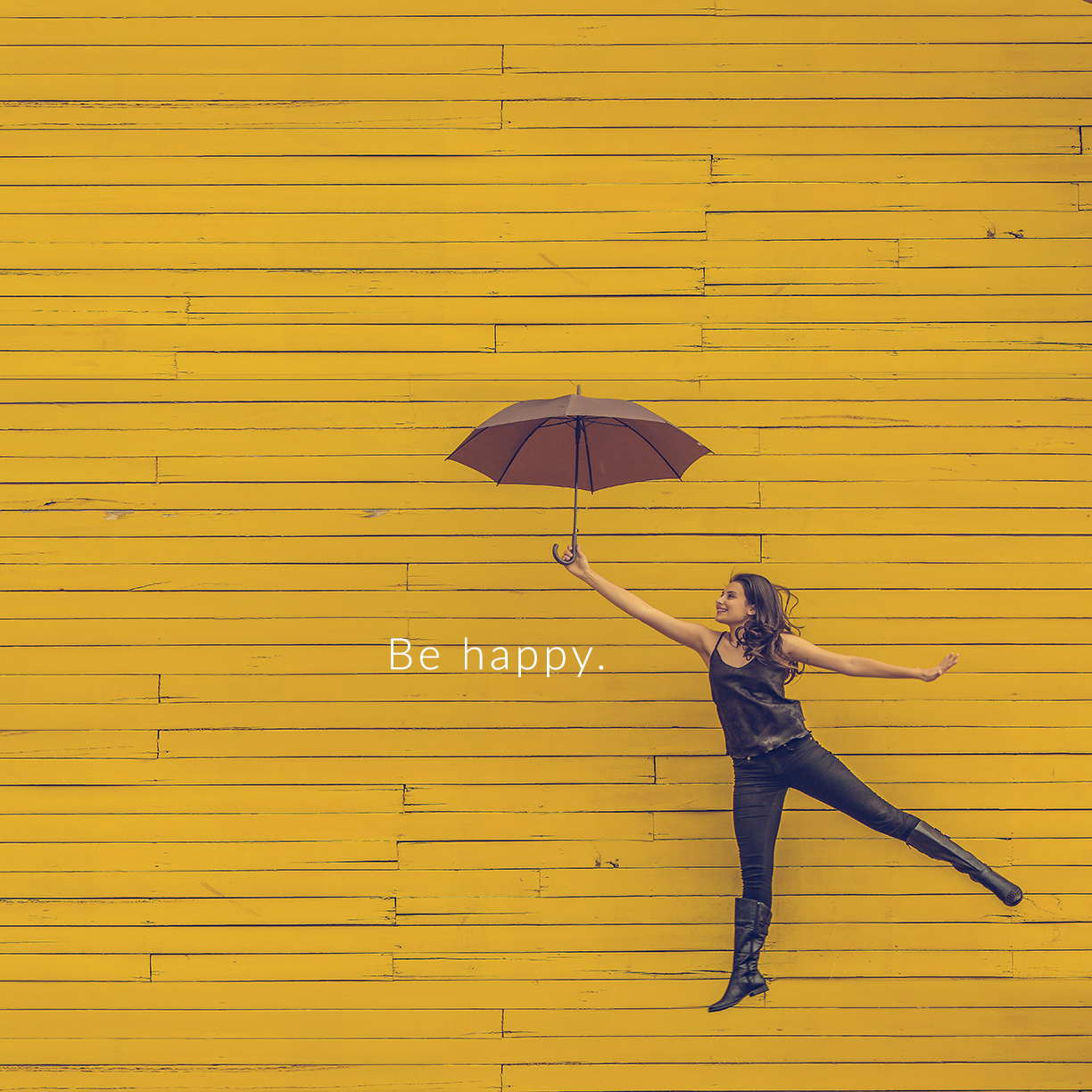 How does it work?
A good action,
unique to you
The goal of Will for Challenge is to give the world something of your own, something you want to share for fun, just like you would for your loved ones.
Your action can be material or not, short or long, touching people or places. The main thing is to bring something more, to create a beautiful moment, and bring joy that will spread naturally around you.
And who knows, you might enjoy it so much that you'll want to keep going! More fun, more people impacted, more love in our hearts.
Be careful, happiness is contagious!
Will for Challenge actions
Among our first participants, here are beautiful actions that contributed to the happiness of all.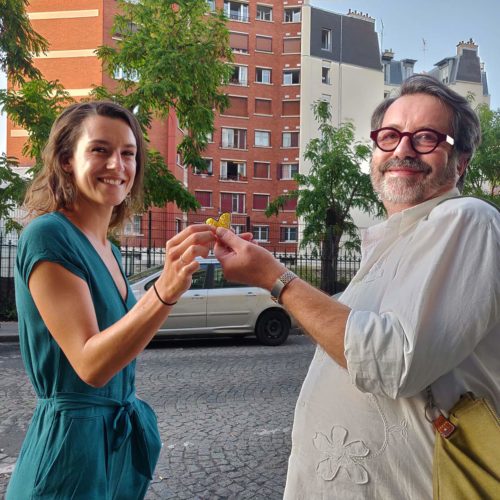 "A man finishing a hard working day, a woman having hesitated to put on her new red dress this morning, a couple of friends having a drink ... Moments of life where a little compliment comes as a surprise and illuminates the faces of a smile.
Not easy to go to someone you do not know ... But the pleasure of receiving an unexpected compliment and the pleasure of brightening a day so simply, it's not trivial and it made me feel good! "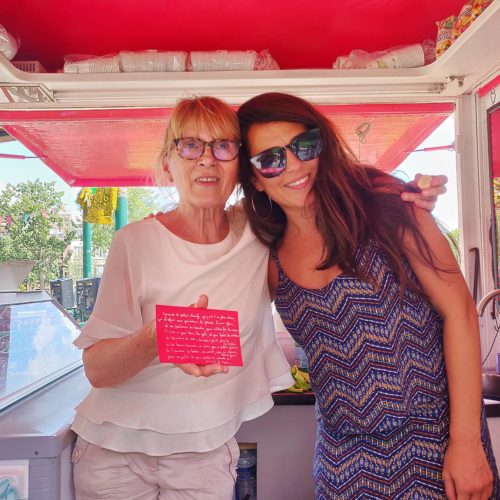 "What a pleasure to receive love words, especially when they are unexpected and surprising. With my silver pen on nice red papers, I wrote poems to strangers I found inspiring. Two old ladies discussing on a bench, a man hidden behind his beard on his computer, lovers lying in the grass ... and Dominique with her colorful ice cream shop... I loved to see them smile with this surprise in their eyes, it made me want to do it more often 🙂"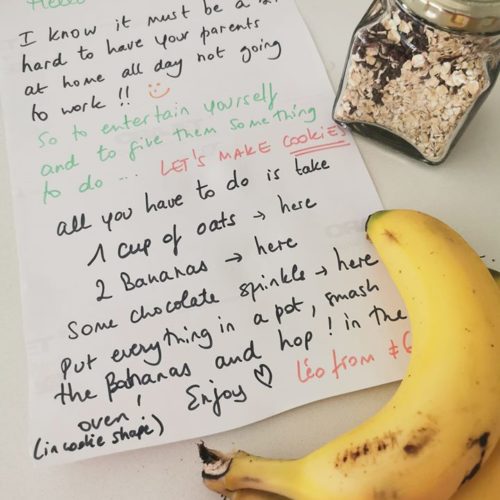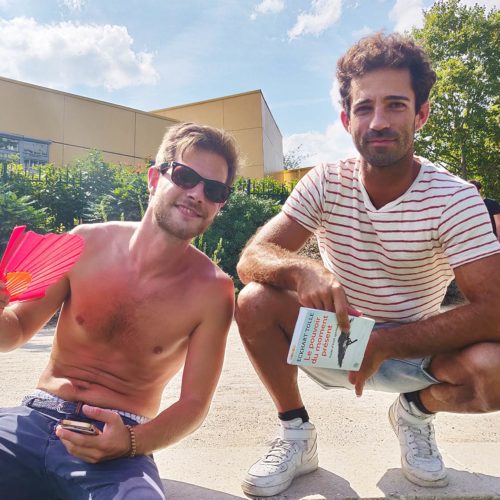 "The Power of Now", this book everyone was talking about and that I finally started to read!" So incredible that I wanted to share with strangers an excerpt that really amazed me. I was rather shy so it was not easy for me to go and see them initially, but when I saw their reactions, especially the discussions that this initiative provoked, I was touched. I thought at that moment that few minutes of my time could really create something new. "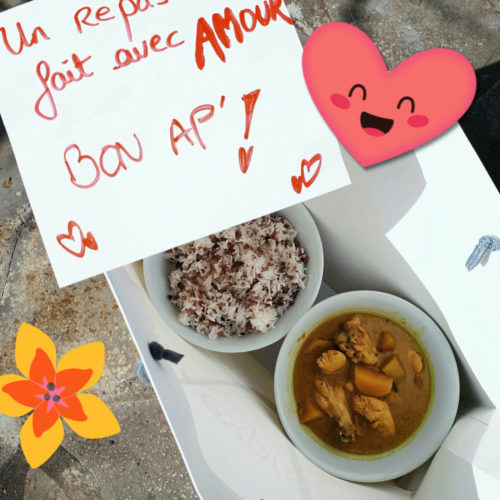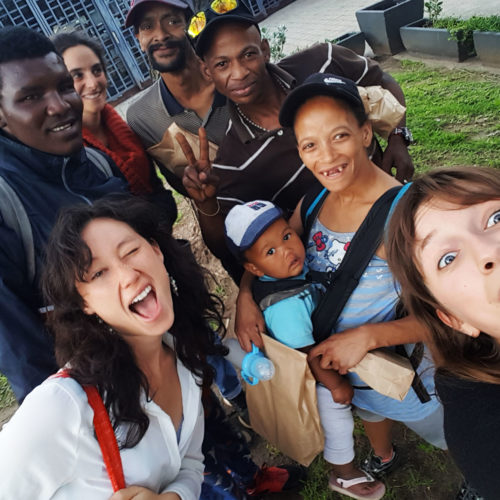 "Living in Cape Town, South Africa since few years now, I used to walk in front of people in need every day without really knowing how to help them. Of course I was stopping from time to time to give them some money, but in the end I didn't know anything about them.We came up with the idea of preparing bags with meals inside on a regular basis and to serve them in person to exchange a few words with them.We started this adventure together with Yann by preparing a dozen once a month, now the Care Cruisers Association is made up of about 30 people, and we distribute nearly a hundred bags twice a month. Seeing the smiles of all those people is like a dream becoming true."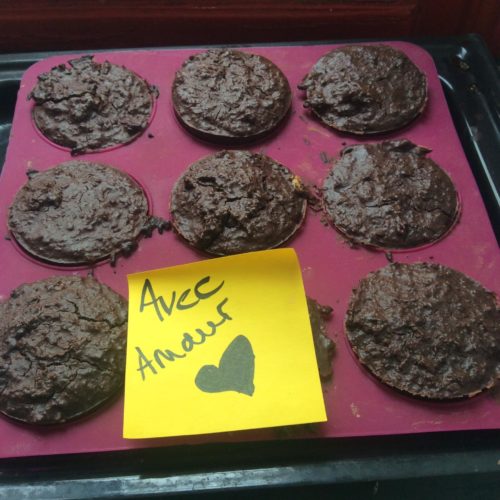 "I love making cakes so enjoyed sharing them with my neighbours during the quarantine!"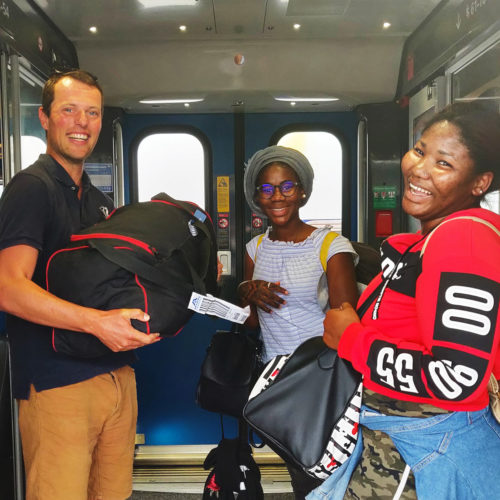 "My two arms and my two legs to help travelers carry their heavy luggage, who has not dreamt of being helped for a moment and then just continue his way?
It starts badly. An agent comes to explain me that it is forbidden to help people. Is that so ?
A few smiles and beautiful encounters later, I was happy not having stopped. One came from Mayotte for his first stay in Paris. And why did everyone stop doing that, she told me? "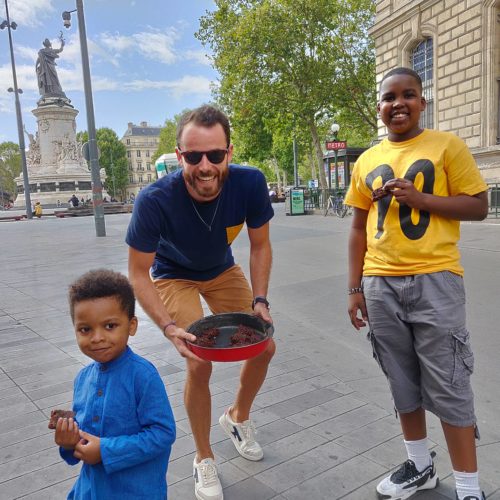 "Better than chocolate itself is the act of sharing it, and sharing it with strangers has a special flavor. (Young) lovers sitting on steps, (less young) lovers sitting on a bench, a family with strollers, friends walking, all of them enjoyed this lovely cake after going passed the surprise of seing this for the first time...Time so start the loving machine, it does not consume much and takes us far."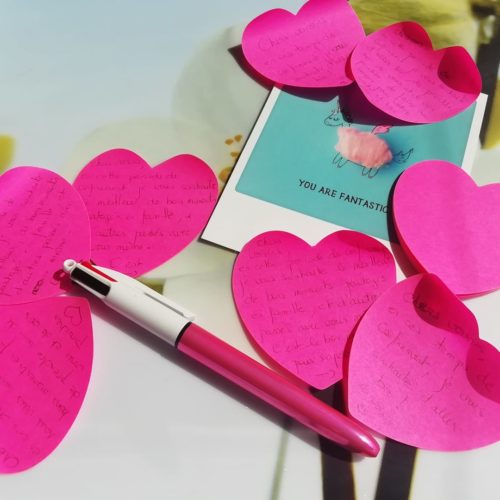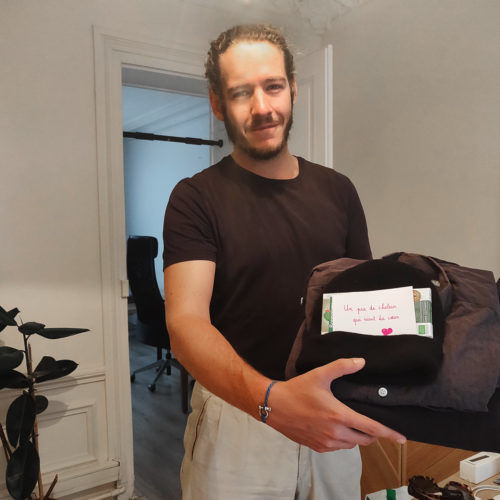 "A bit addicted to fashion, I must admit, I was about to do my annual clothes sorting.I initially thought of giving everything to an association, which was for me the simplest, fastest and most effective method. When I saw Will for Change project, I wondered since when I had not personally given something to someone in need. So I prepared winter gift packs containing pants, shirt, sweater and hat, as well as a nice chocolate bar and a little note. It was amazing to see people's faces light up as they were receiving their present, as if they had not received gifts for years. Pure moment of joy."